average earnings above national standard
Explore Farnham
Thriving business scene
Farnham is a place where both local and national businesses can flourish. Brightwells Yard will be an exciting addition to the town - the new community will attract a variety of businesses and visitors and will support Farnham's economic growth by providing approximately 800 new jobs.
Excellent transport links
Offering excellent access to the M3 and M25 and a train station with direct services to London Waterloo (50-minute journey time), Farnham has great transport connections and is within easy reach of major towns and cities.
Vibrant market town
The bustling High Street is at the heart of Farnham, home to a variety of shops, restaurants and pubs. It's also the backdrop to regular community events such as the monthly farmers market and annual food festival, which attracts visitors from far and wide.
Creative Arts and UCCA university
There is a commitment to commission art with a wide range of local artists in Farnham. It also opens up exciting opportunities for university students.
Popular tourist attractions
From the picture-perfect Georgian architecture and magnificent 12th century castle to entertainment venues, stunning parkland and green open space, there's always something to see and do.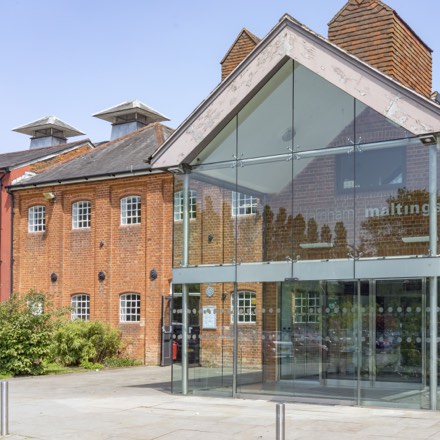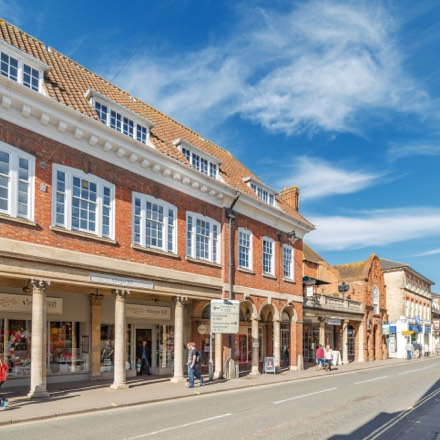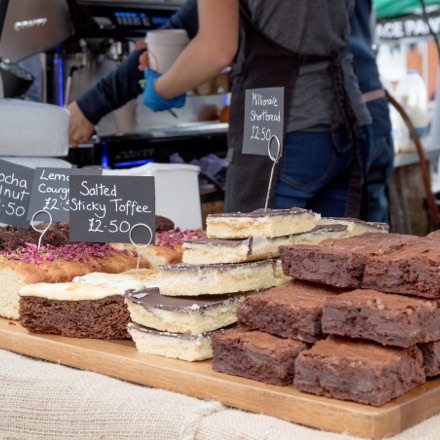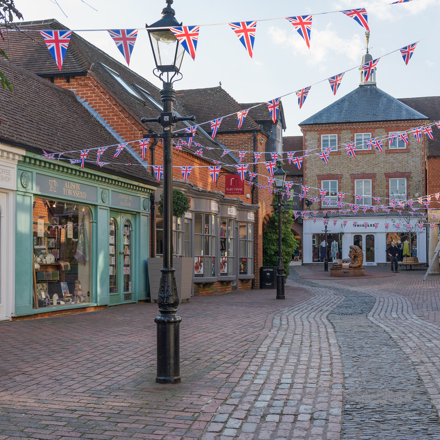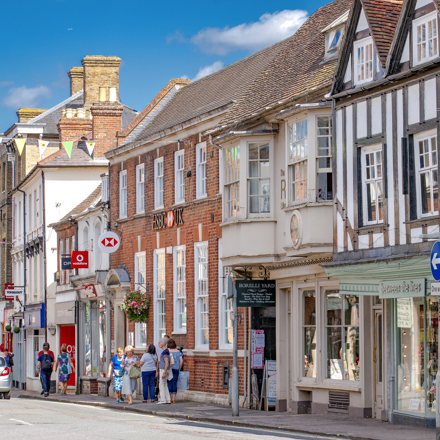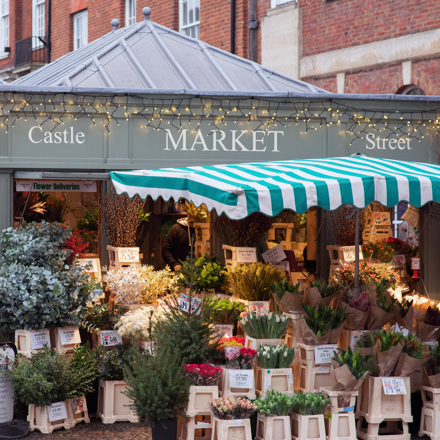 Out and about in Farnham
You can see why many people fall in love with Farnham's historic buildings and Georgian style, particularly in Castle Street, West Street and Downing Street. Some of the individual houses still remain and have been adapted into charming independent shops that are full of character.
Local area
people in the consumer base - above average for the town size
the number of adults in
AB social group (42%)
compared to average
of household own two cars - above national average
above average per capita retail spend
average earning above national standard
Getting to know our locals
Farnham is a traditional market town in the borough of Waverley. People love living here with a vibrant mix of young families, professionals, students and those who have retired. Brightwells Yard is dedicated to fulfilling the potential of this historic area by offering something for everyone. Whether it's welcoming a new generation or attracting visitors, we're passionate about building a sustainable and creative community that everyone will want to be part of.
Catchment area
Brightwells Yard is within walking distance of Farnham town centre and all of its amenities.
There are a number of attractions within the town centre that bring people to the area, from entertainment venues to stunning parkland. The bustling High Street also hosts regular community events including the annual food festival, which attracts over 15,000 visitors from far and wide.
As well as being within easy reach of the Surrey Hills Area of Outstanding Natural Beauty, Farnham is also well connected to nearby towns and villages such as Wrecclesham, Lower Bourne and Rowledge.